Overview
The Rage will have their own Derby on 10 April 2021 at Lakepointe Park in Lacey field one and two. A derby (in the English Premier League) is a game between two teams from the same local area. One of the modern premier derbies is the derby between Manchester City and Manchester United. We are running our own derby between the Mini-Rage teams. It is pronounced Darby. Not sure why the English pronounce it so, but they do. 
So, Rage Derby Day will take place on 10 April at Lakepointe Park in Lacey. Please be there at 8:30. Games will kick off at 9:00 am, 10:00 am, and 11:00 am. We will have a championship game at 12 if required. Each game will consist of 2 x 20 minute halves with a five minute half time.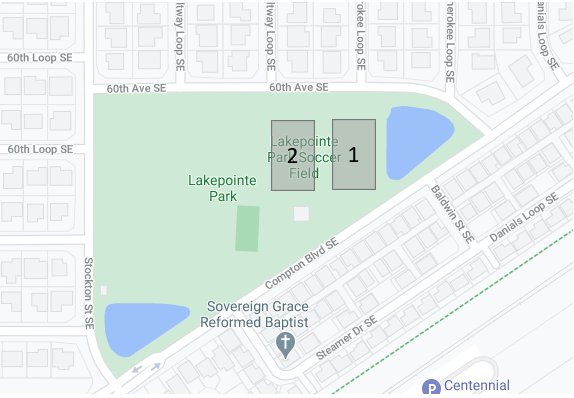 Uniform
Please wear our regular Rage jerseys and we will provide pennies for the teams. Of course continue to wear shin guards with socks covering them and no jewelry. 
Masks
In accordance with the current state, county, town and league standard all people at the field are required to wear masks except the players and the referees on the field in the game. When on the sidelines and during warm-up players are required to wear masks. 
Donation
We are asking for a donation of $5 a player. We know that times are tough for some people so if now is not a good time don't worry about it. I will not track who pays or does not pay. This money will go to pay for the fields, some snacks and a new game ball for the winning team. If you want to provide the donation please give it to the player's High School coach on game day. I will get it from the coaches. Thank you. 
Schedule
| Time | Field | Home Team | Away Team | Referee | Home Score | Away Score |
| --- | --- | --- | --- | --- | --- | --- |
| 0900 | 1 | Tigers | Pumas | Lizzy | 0 | 2 |
| 0900 | 2 | Lions | Bears | Dallin | 2 | 4 |
| 1000 | 1 | Tigers | Lions | Jimmy | 2 | 5 |
| 1000 | 2 | Pumas | Bears | Lizzy | 2 | 1 |
| 1100 | 1 | Tigers | Bears | Jimmy | 2 | 2 |
| 1100 | 2 | Pumas | Lions | Lizzy | 1 | 3 |
| 1200 | 1 | Pumas | Lions | Jimmy | 0 | 1 |
Standings
| Team | Game 1 Points | Game 2 Points | Game 3 Points | Total |
| --- | --- | --- | --- | --- |
| Bears | 3 | 0 | 1 | 4 |
| Lions | 0 | 3 | 3 | 6 |
| Pumas | 3 | 3 | 0 | 6 |
| Tigers | 0 | 0 | 1 | 1 |
Derby Rules
Each team will have 6 players on the field (five field players and a goalie) except the Tigers. Because the Tigers are an age group younger they play with 7 players
A win is three points
A tie is one point
A loss is zero points
Team with the most points wins
If there is a tie after all the Derby games have been played the top two will play an abbreviated game
That game will be 20 minutes or a golden goal (first goal wins)
If regular time ends in the final game each team will take alternating penalty shots. 
If tied after five penalty shots teams will win based on unanswered penalty shots
Home team picks side at the start of the game and wears their Rage jersey
Away team kicks off first and wears pennies
Game Rules
Standard league rules apply with the following exceptions
Each half is 20 minutes long
Half time is 5 minutes
If a team goes down by four goals they are authorized to put an additional player on the field
Results
It was a beautiful day of soccer. The weather was good and the games were great. The boys had a great time and at moments played some really beautiful soccer. 
After being tied with six points each at the end of regular games, the Lions and the Pumas faced off in a 20 minute golden goal final. After approximately 15 minutes of aggressive Lion attacking and great Puma defense and goal tending the Lions finally scored after a nice cross and left foot shot to win the day. 
Trophy and Ball
Joe did a brilliant job creating a trophy for the winning team of Derby Day. Post games he will engrave the name of the winning team into it. The winning team also would win a new game ball.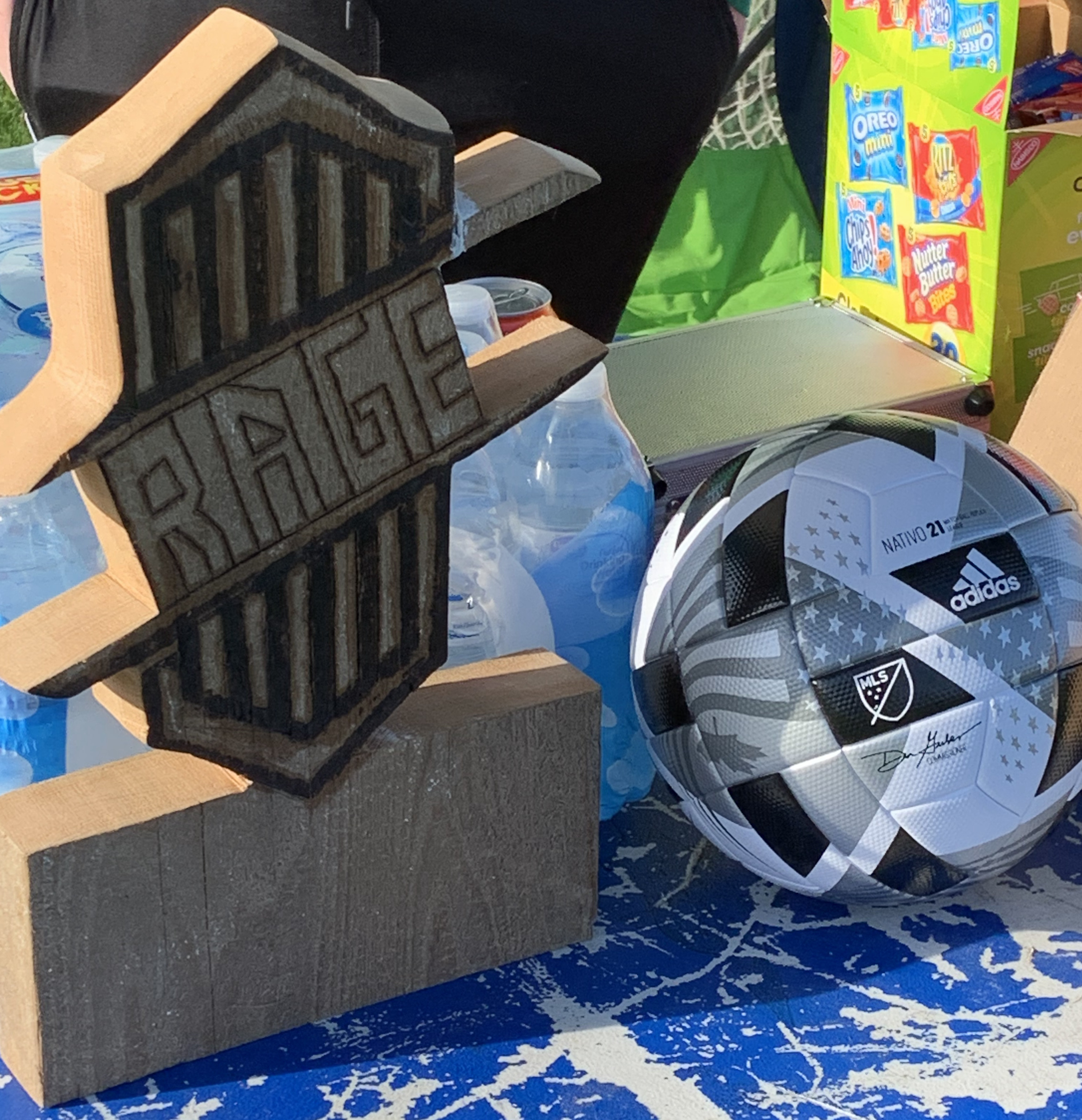 Tigers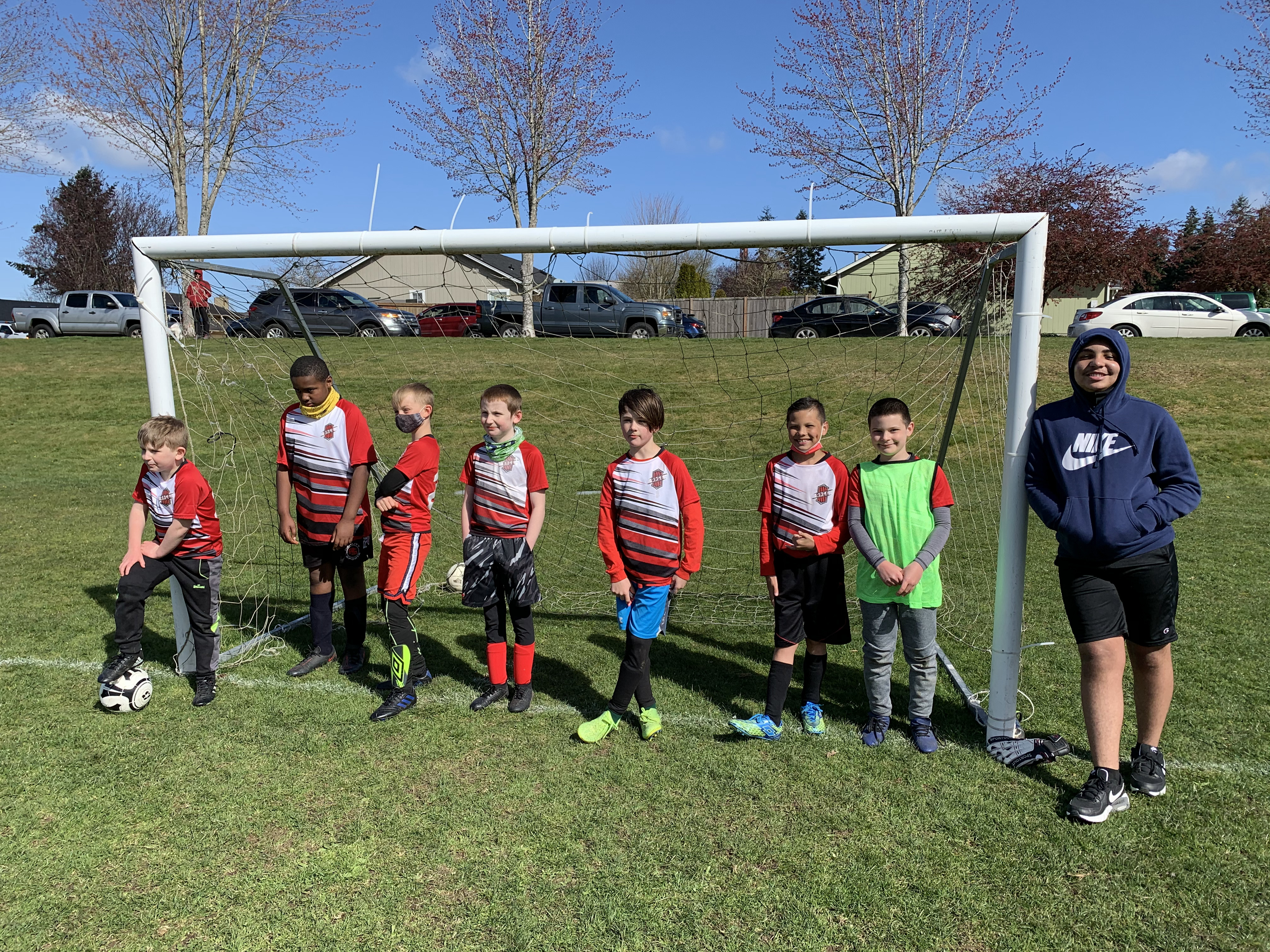 Like many kids you can tall the Tigers love posing for pictures.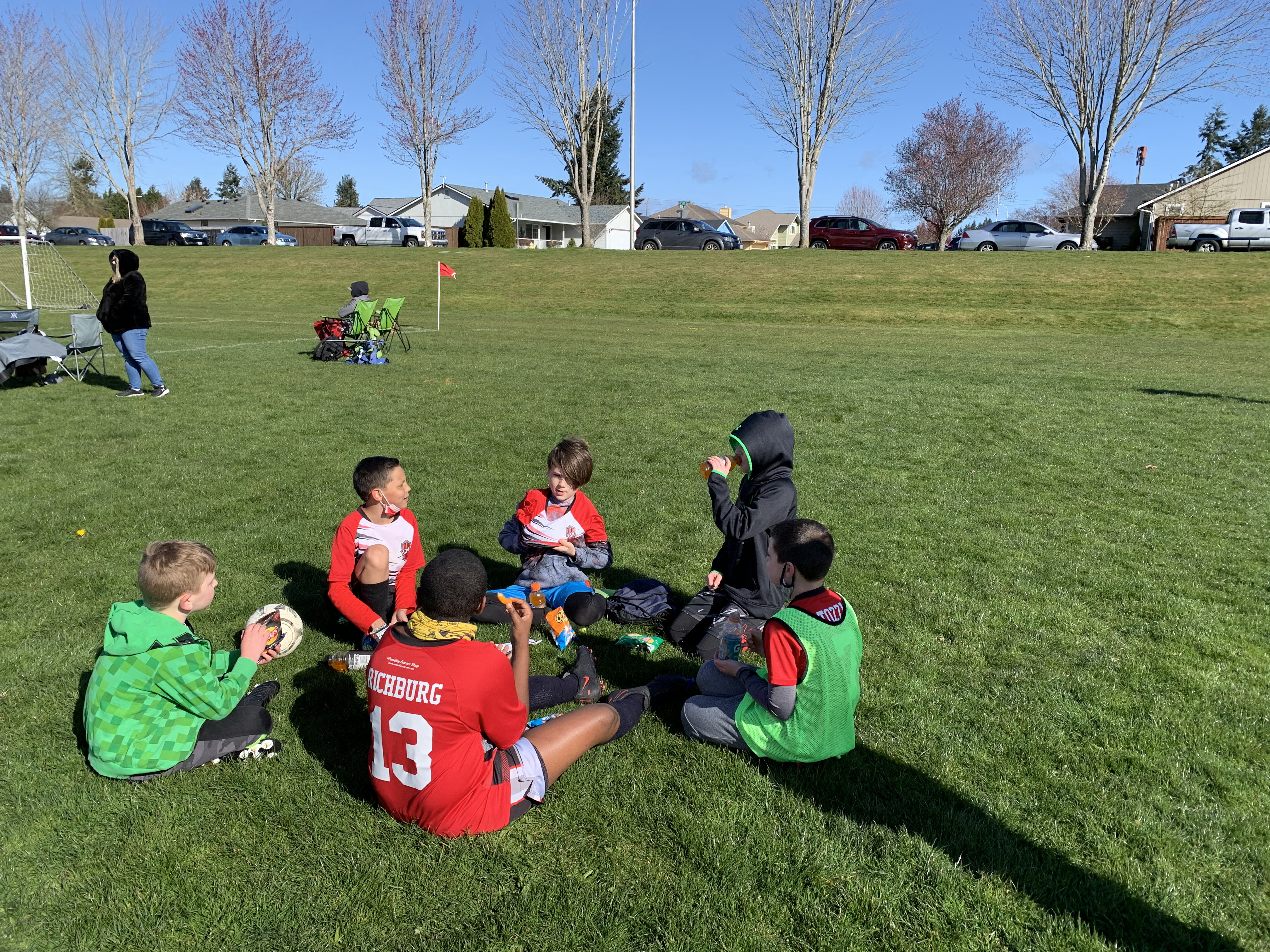 For many of the kids I am pretty convinced the snacks were one of the best parts of the Derby. The Tigers really enjoyed the food, drink and company between games. 
Pumas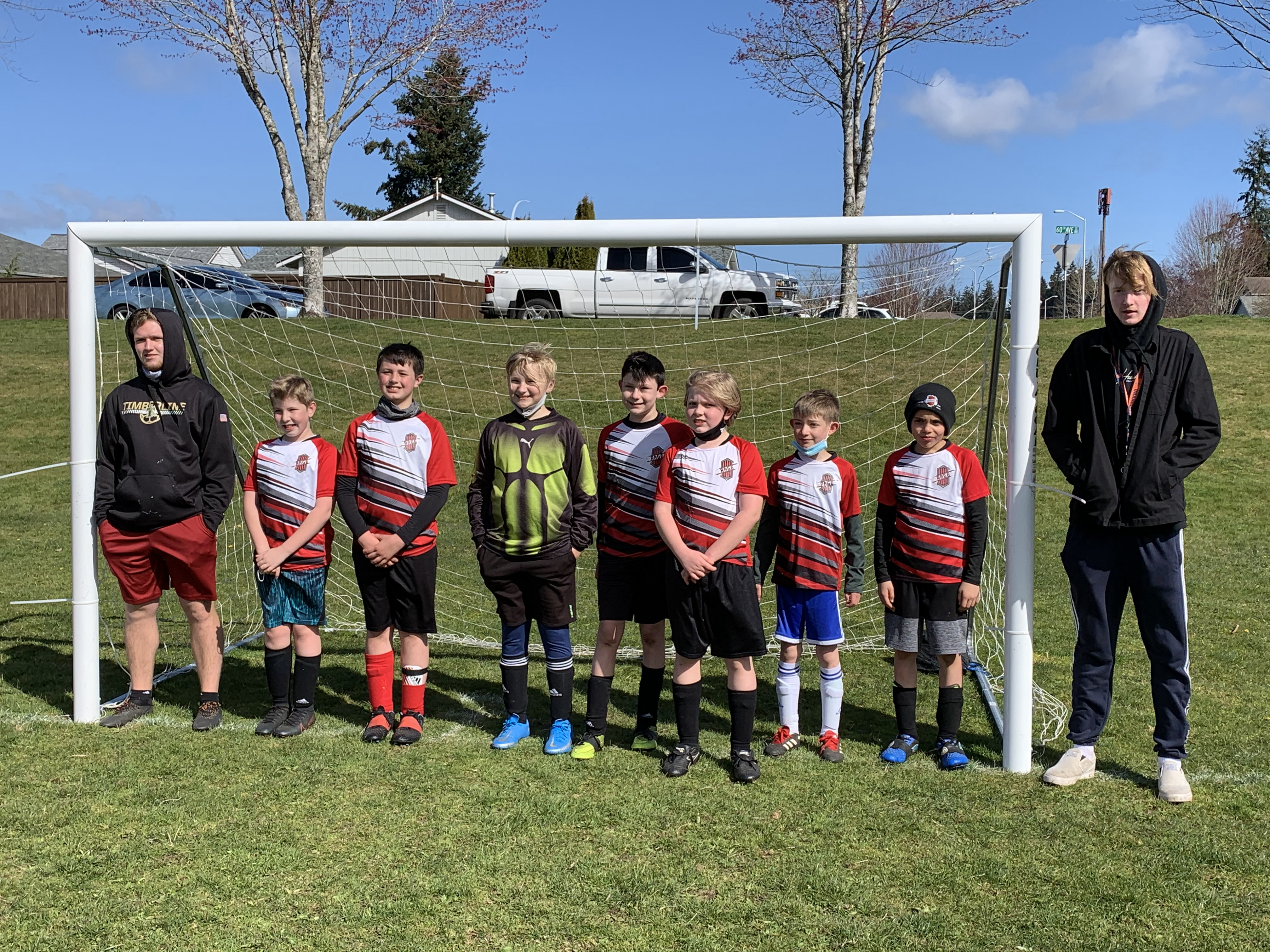 The Pumas enjoy getting their picture taken as much as everyone else.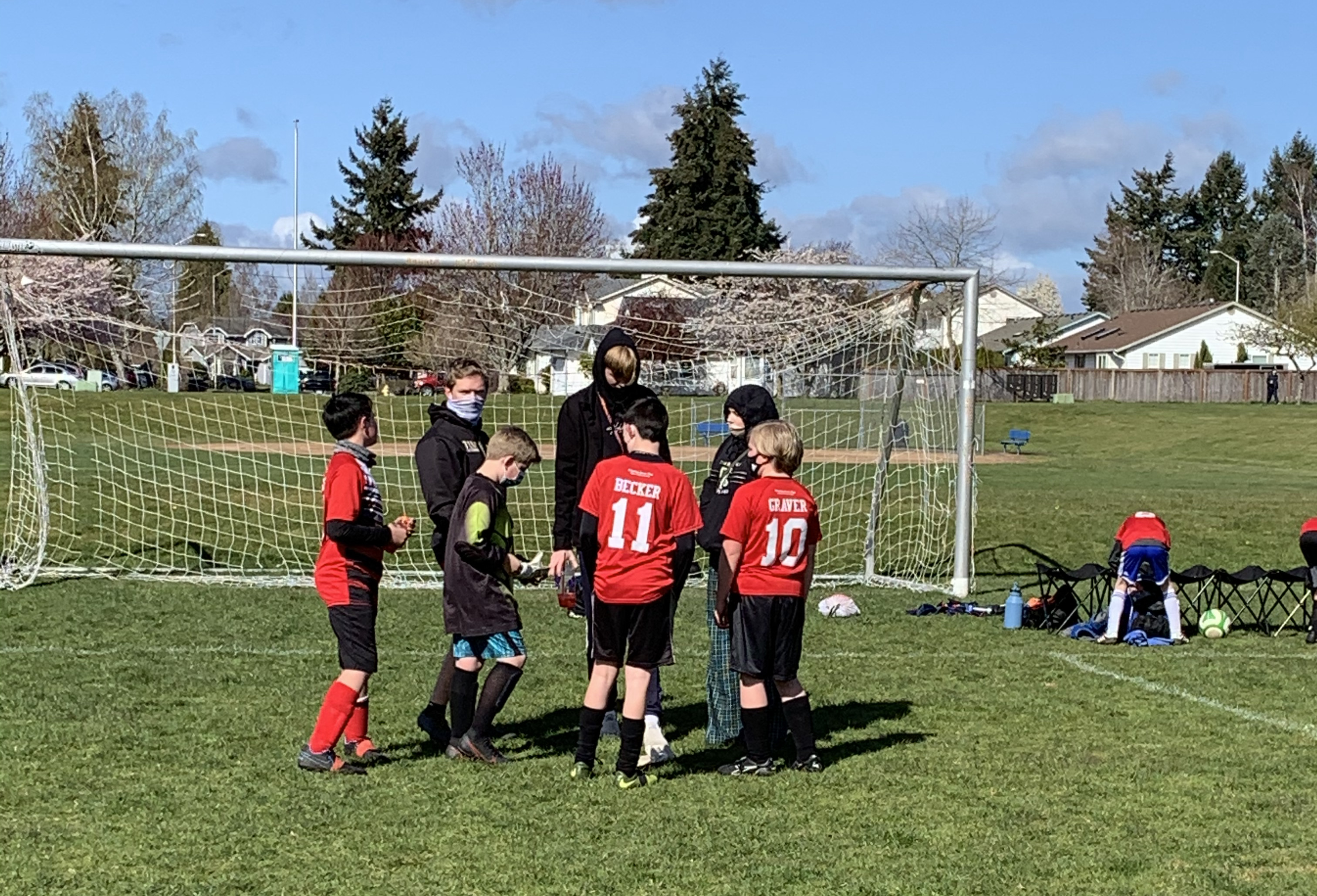 The Pumas huddling between games to make adjustments to prepare for the next game.
Bears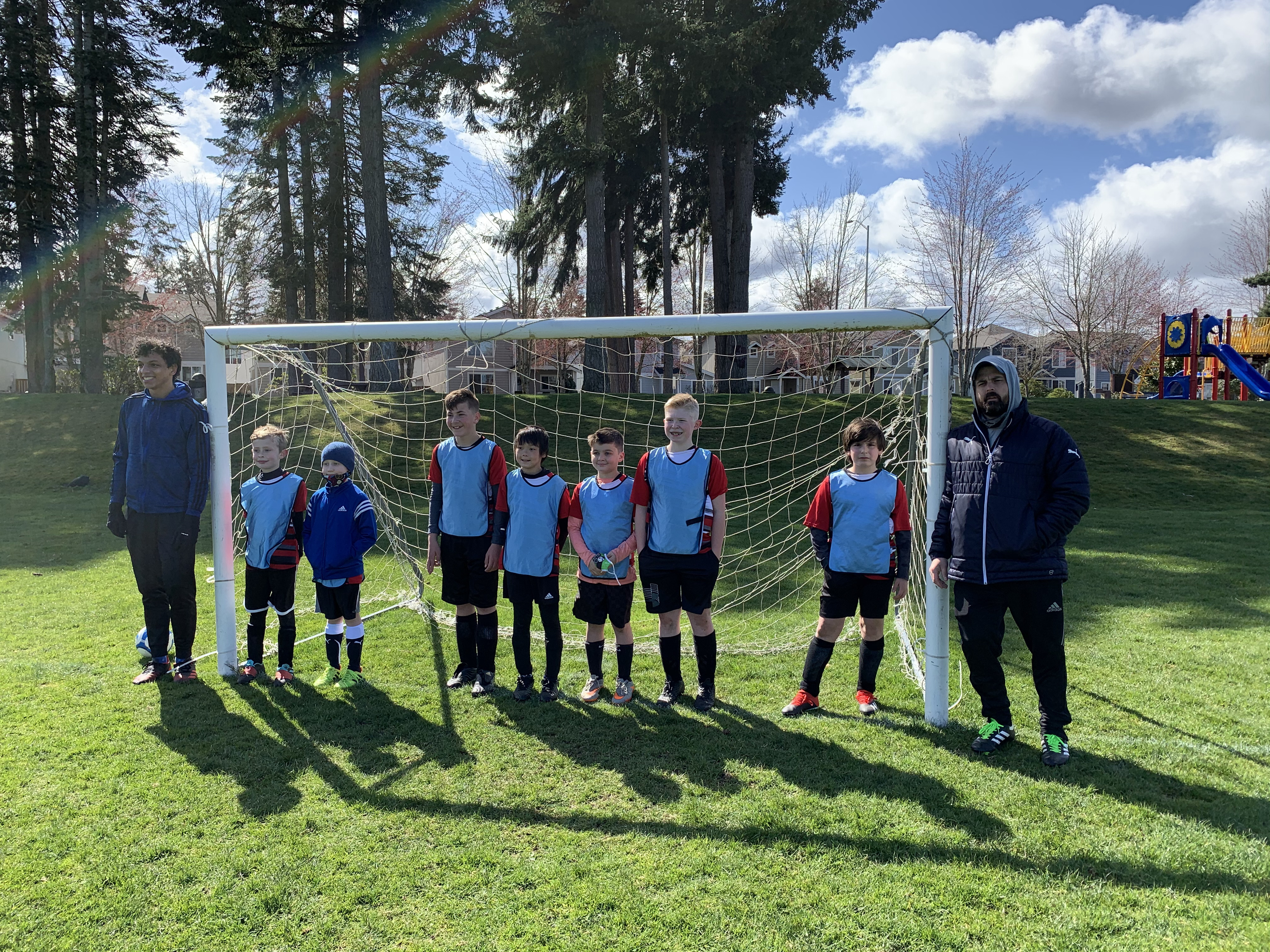 The Bears with their beautiful Manchester City blue pennies.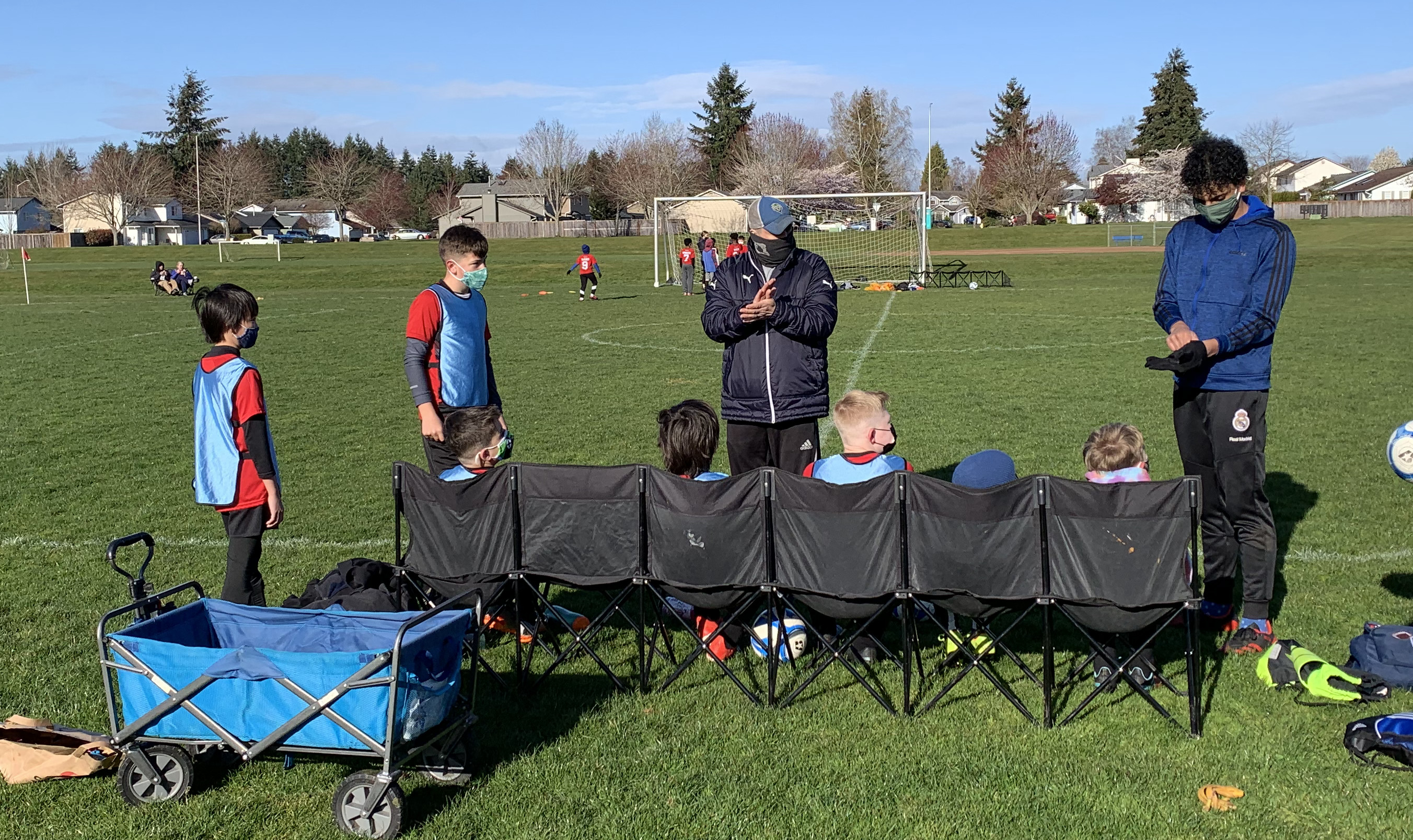 The Bears making tactical adjustments between games.
Lions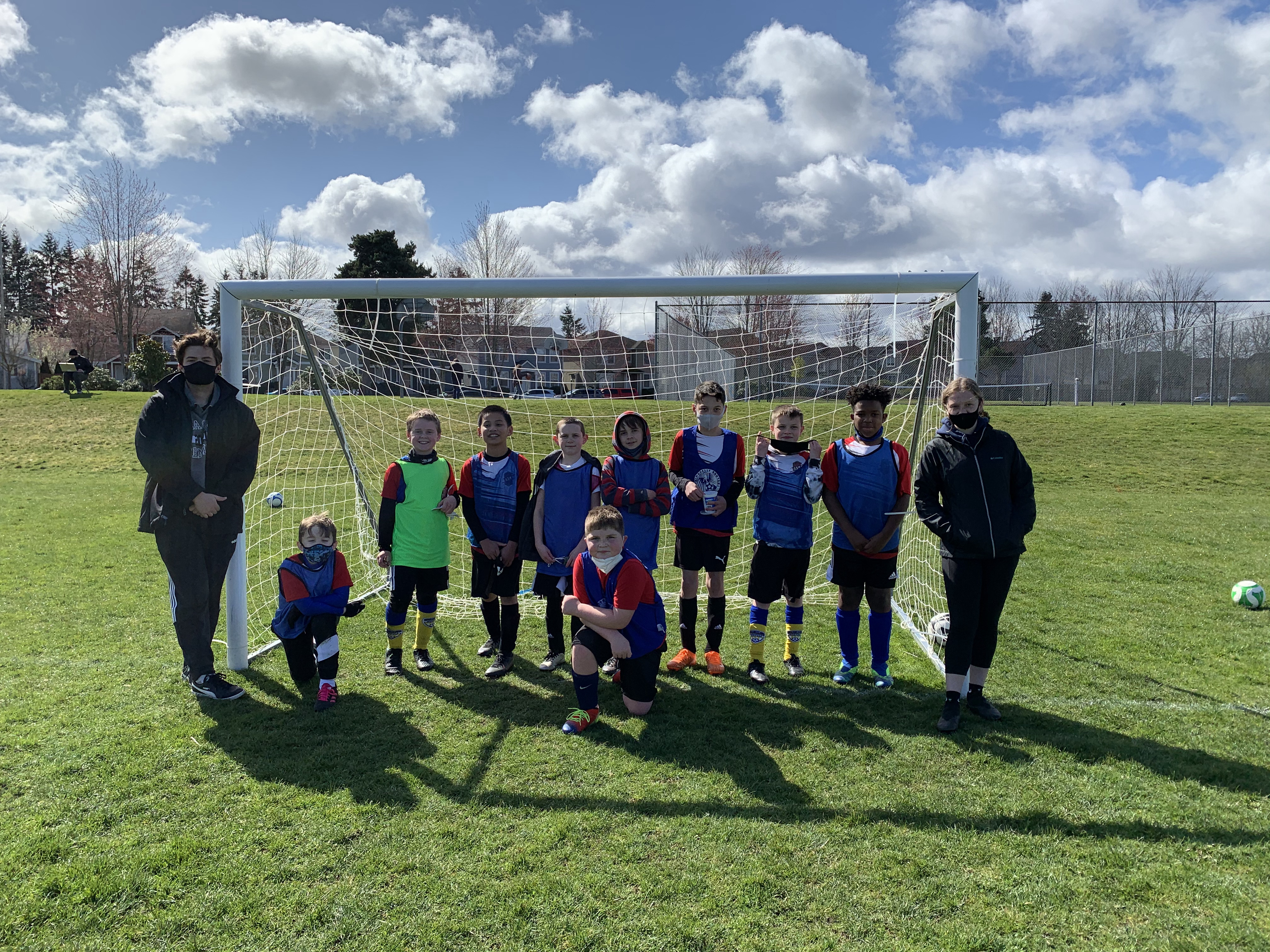 By this point in the day the Lions are starting to get into full swing and it is starting to show in their faces.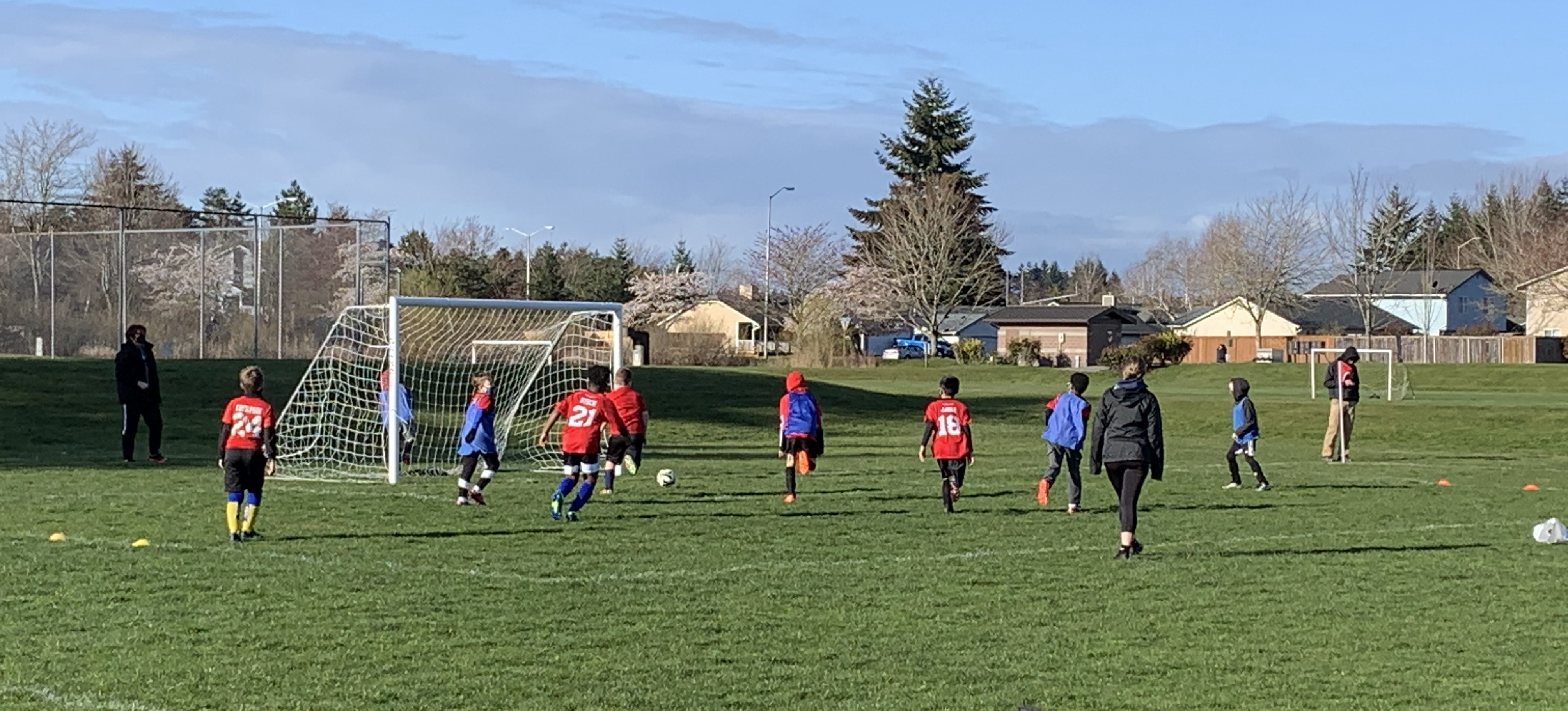 The Lions warming up and getting ready to make their run to the top.
Victory For All!
After a great morning of soccer the Lions walked away with the trophy and ball. The teams all did great and any of the teams could have come out on top. It was a great golden goal game to finish it between the Lions (here in blue) and the Pumas. It went down to nearly the last minute.