This page and the "posters" on it are required reading for all Academy of Lacey team members. The posters are required by the state of Washington. Once you have read them please email me and Amie letting us know you have read them. If you have any questions please let me know. Thank you. 
Washington State Labor & Industries Required Posters
The following posters are required to be posted in the "work place". Since we are all operating "virtually" we are posting these here. 
Notice to Employees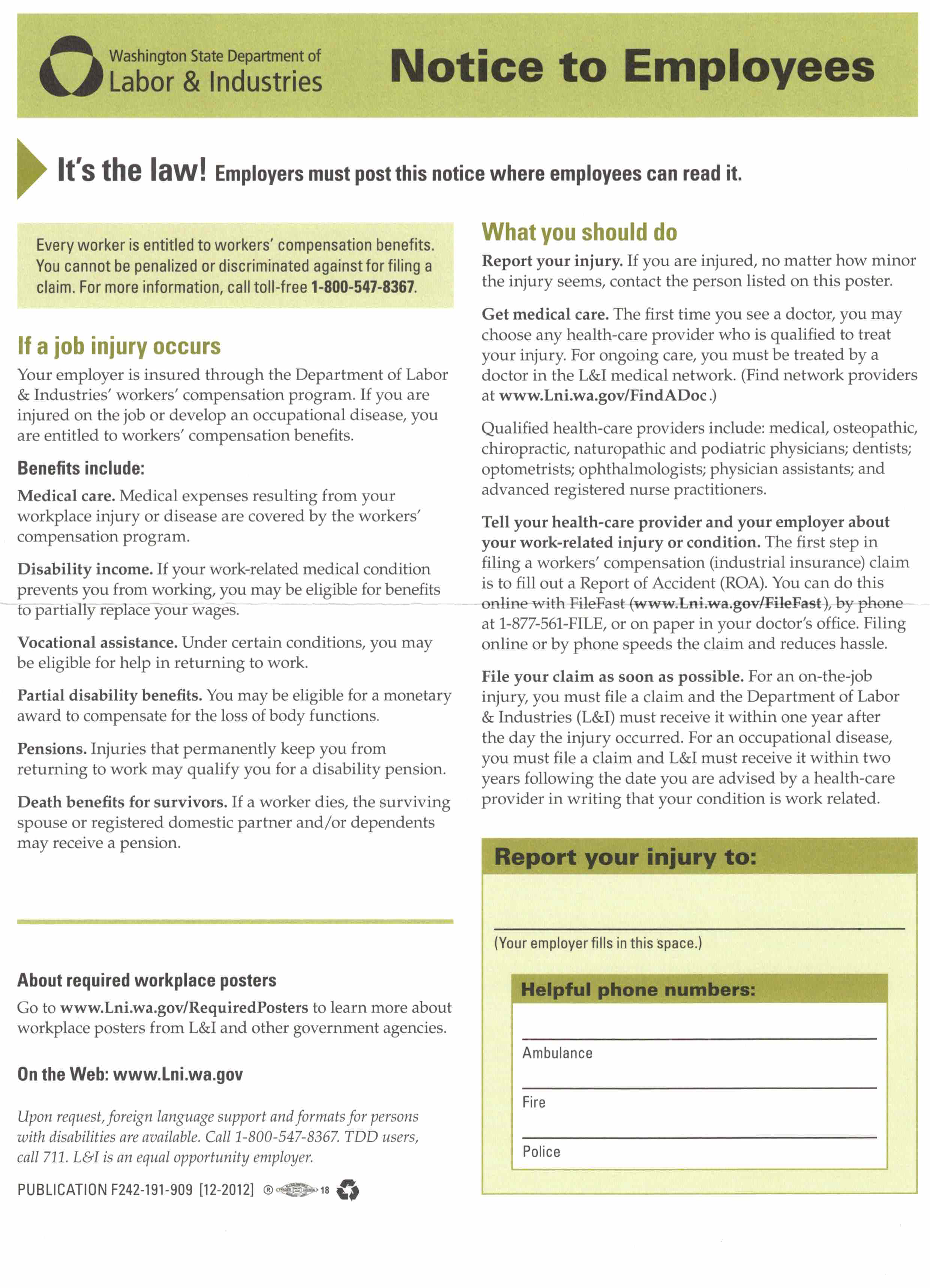 Your Rights as a Worker